Please note that if you click for moar art, it is MAJOR LAG for dial-up/56Kers because there is a LOT of pictures underneath the cut.
So it's been a while since I've spammed my sketches and crap. And so, I will be spamming a lot.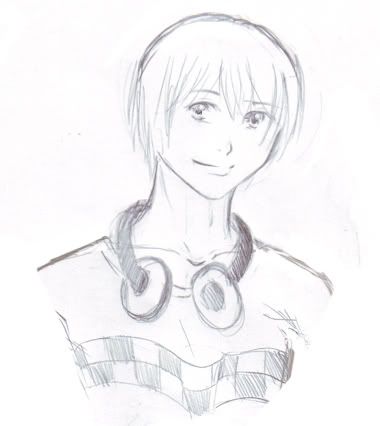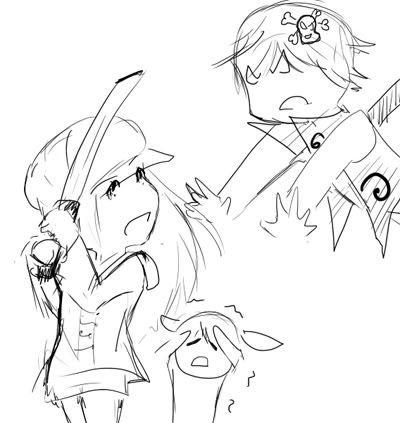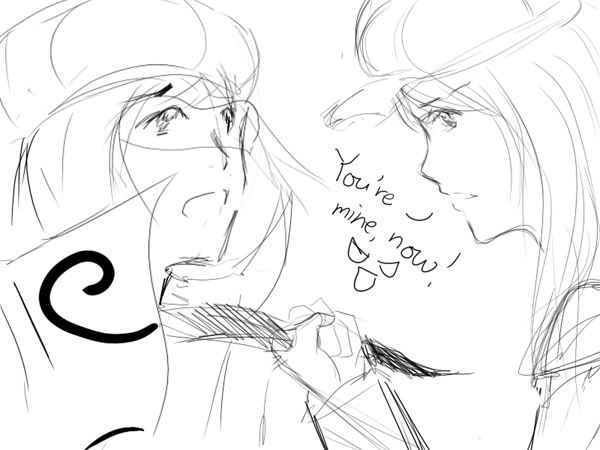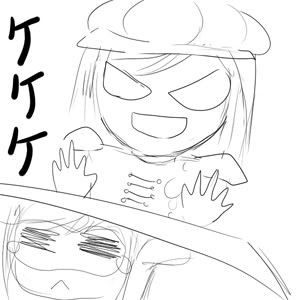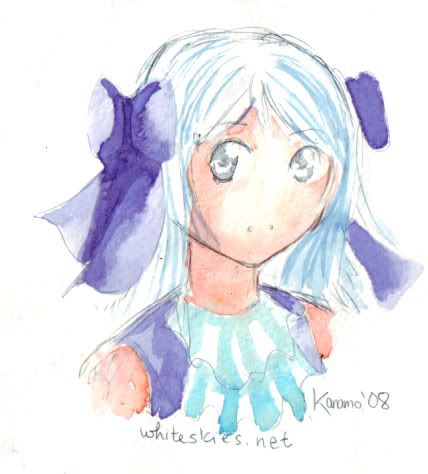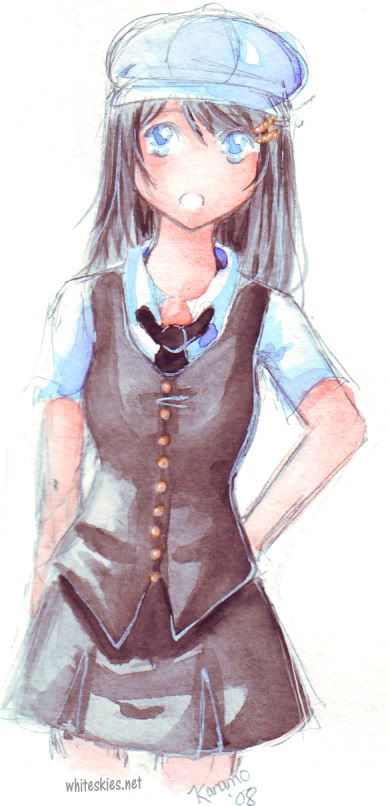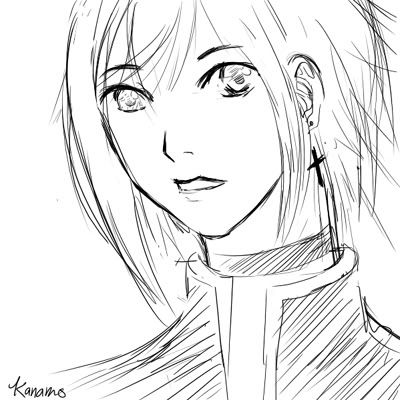 Those were all.. July. There was more, but I'm too lazy to find them. XD I'd type something witty for all of them, but I'm too lazy and am ready to move on to moar art.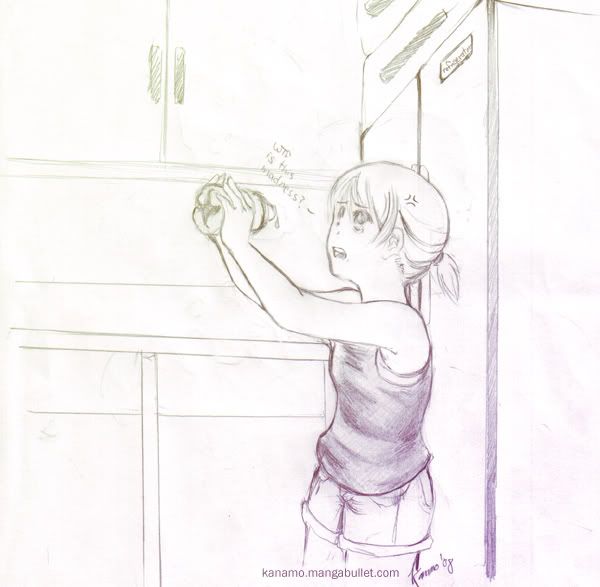 This one was actually in June. I was playing around with my cutesy style.
This one was also in June. I hope I haven't posted these 2 before. If I have-sorry!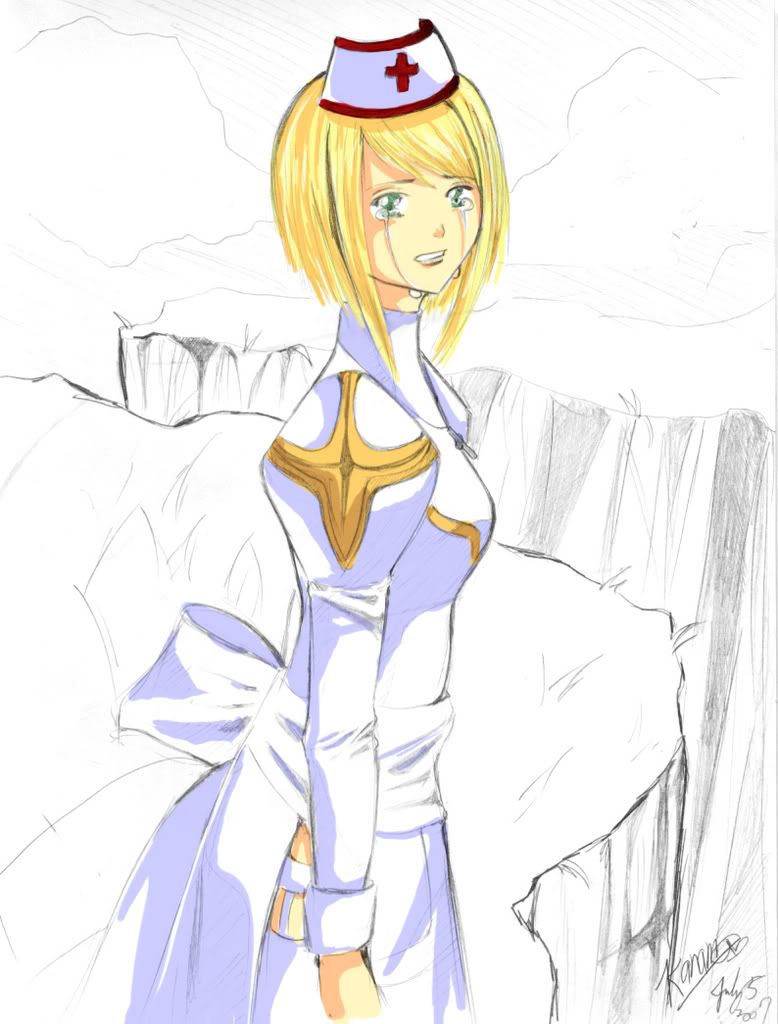 This one was last year, 2007. XD;; I found it the other day and decided to cell-shade quick colour it. Not something impressive. It's for my RO webcomic, "Promiscuous Love". I'll post the URL to that webcomic after I put some pages in. XD
I think this was done late July/early August? It's Jessica's Lord Knight, Xeric. What a plain and boring pose!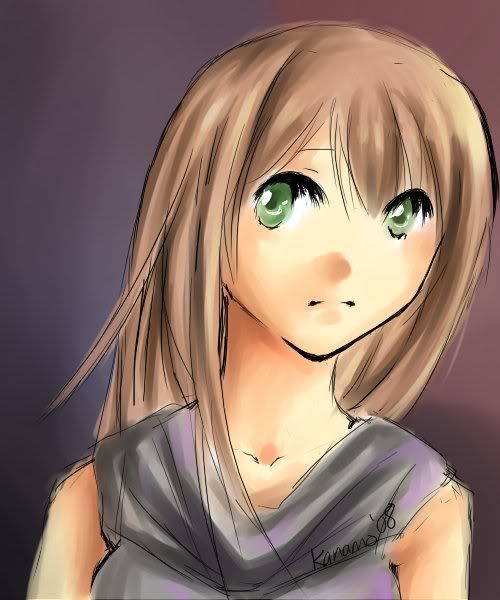 And this one was Jessica's OC, Axalyn. I haven't showed it to her yet. XD;
This is Yoite from Nabaru(?). It was a practice run/experiment before I actually draw the 10k kiriban version of him.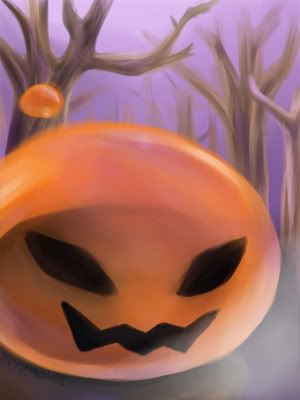 This is a Hallowporing. There was a Hallowporing card contest that I entered into (but I didn't win. Jessica did though! *u*). Apparently it's too cute to be scary. OTL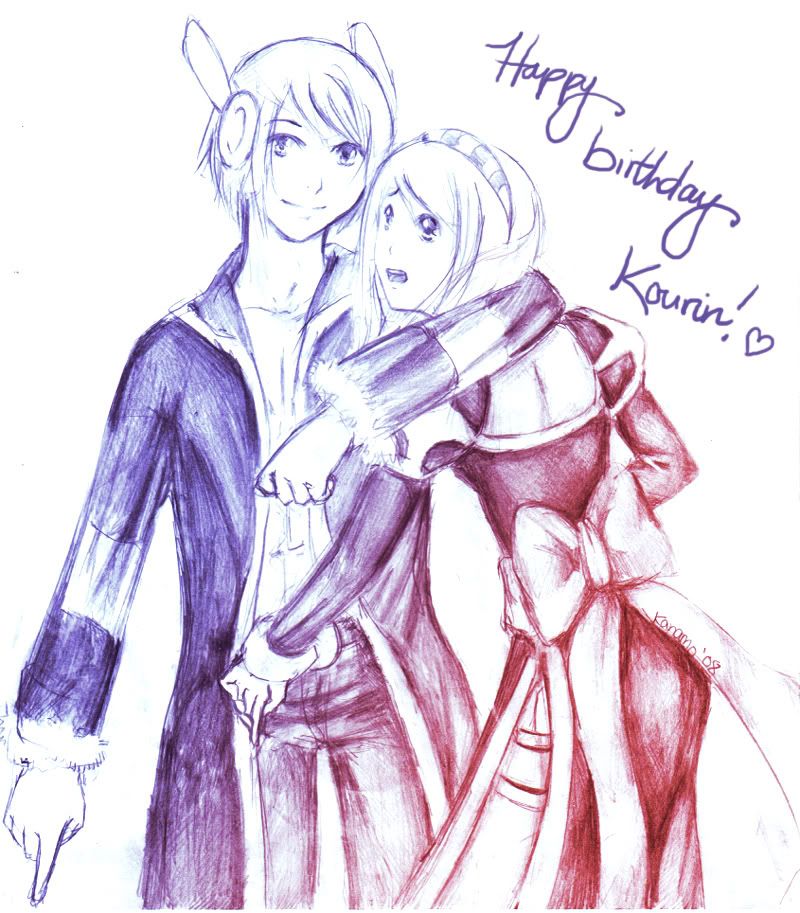 This was a birthday present/sketch for Kou. His birthday was July 24th~!
-----
I found some art from 2007! Since I've never put them up on my website officially, I might as well spam them here. I had moar, but I don't know where they went. D: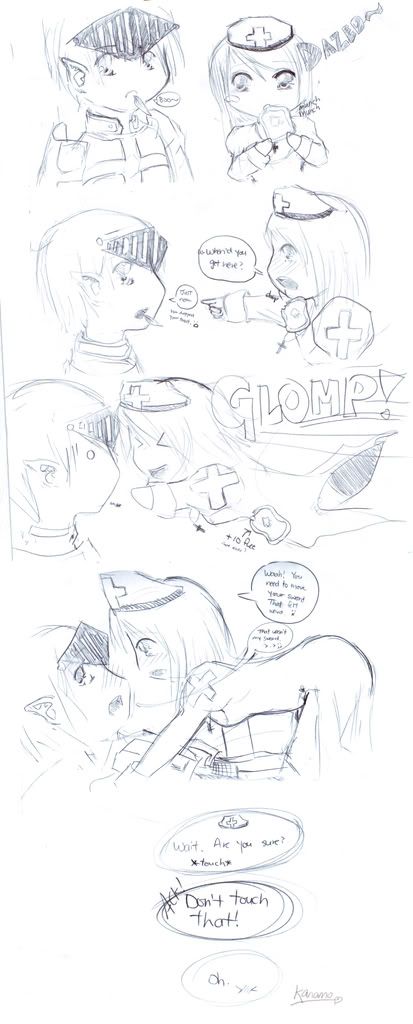 -----
I actually have more recent art, but I think I'll save them for the next spam of art. :'> Thanks for looking~!