I haven't posted in a while-again, but I've racked up a nice stack of sketches and crap to spam you all with. These are just a few pages I have in my sketchbook-I'll be posting up more later when I get unlazy and scan the rest in. =D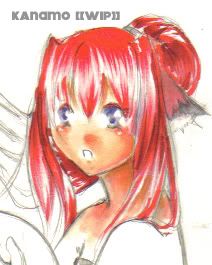 Start off with a random doodle of Hinata. :'>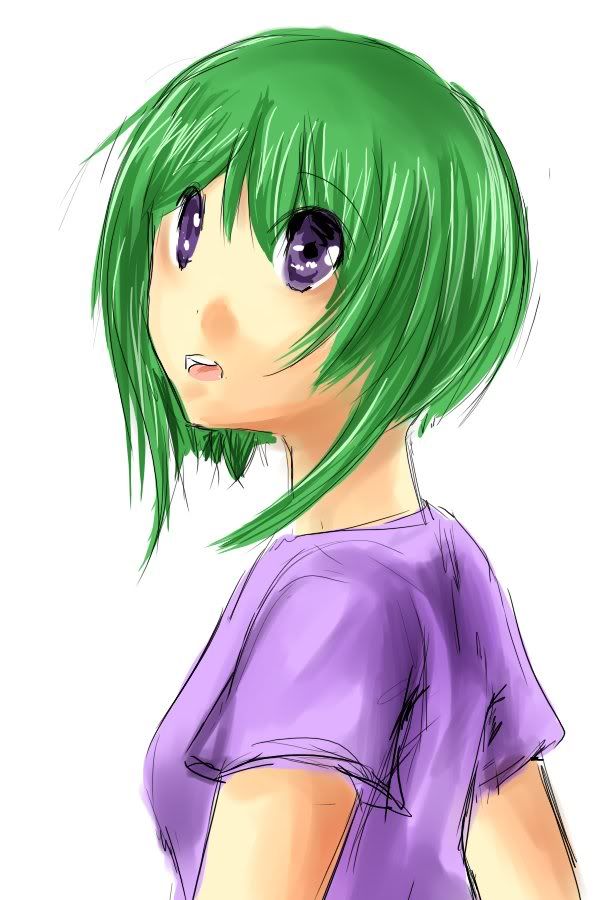 And then some random green-hair chick.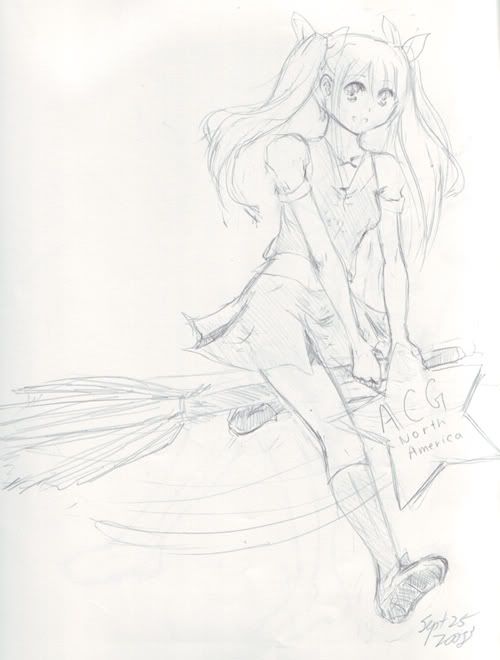 This WAS going to be a poster inside a poster for a contest for ACG North America. BUT- the deadline crept on me too quickly, and I was too late to enter. Bummer. D: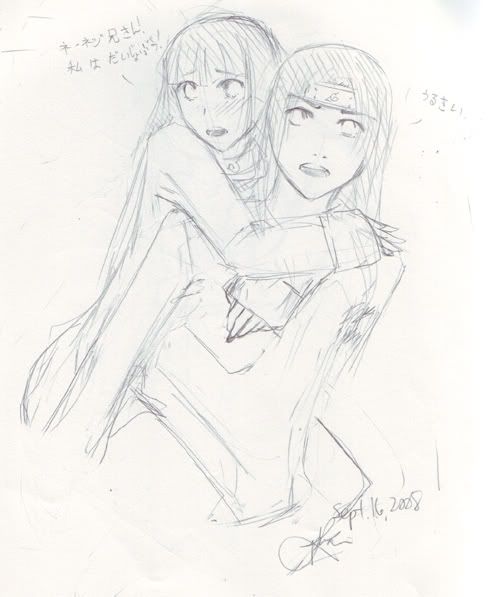 1 out of 2 fan pairings I enjoy: NejiHina. <3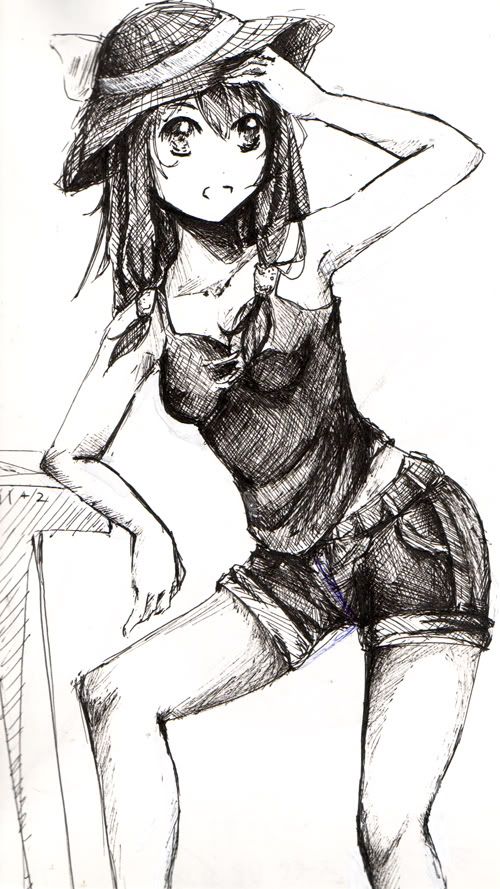 I forgot my purse (which contains all my pencils) that day, so I sketched random stuff in pen. The blue lines you see is my mom correcting my anatomy mistakes. XD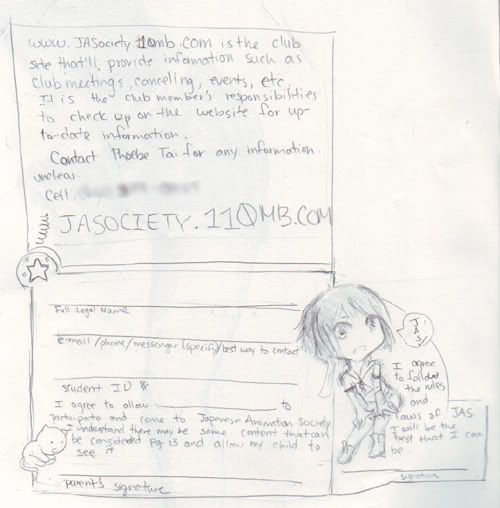 Ideas for JAS's permission slip using Christine's OC.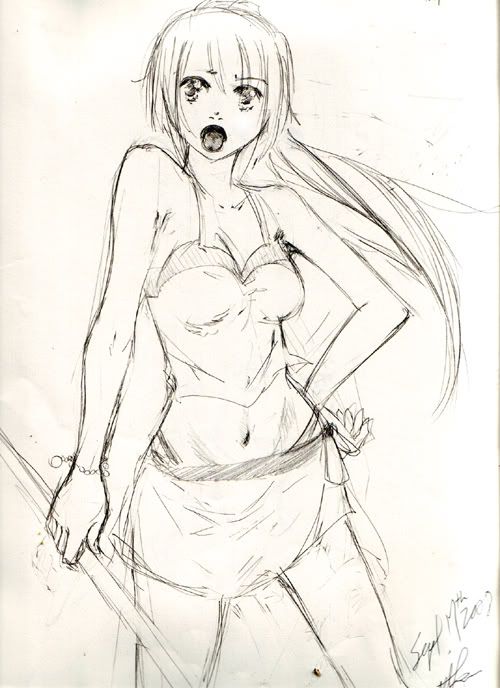 Done when I couldn't sleep. Does she look bad-ass enough?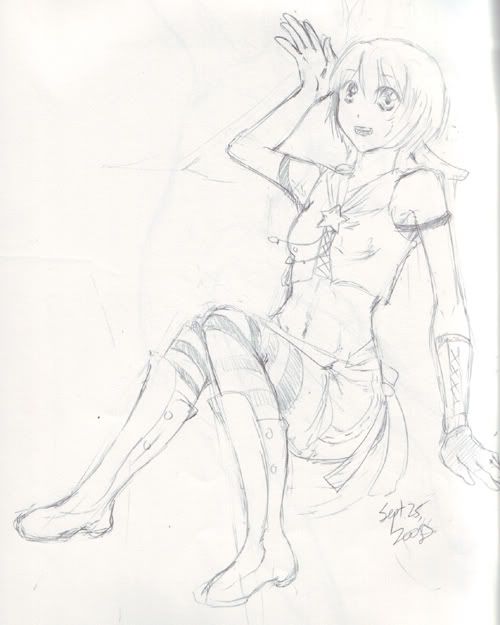 Done during Physics class because I couldn't pay attention. Christine's OC!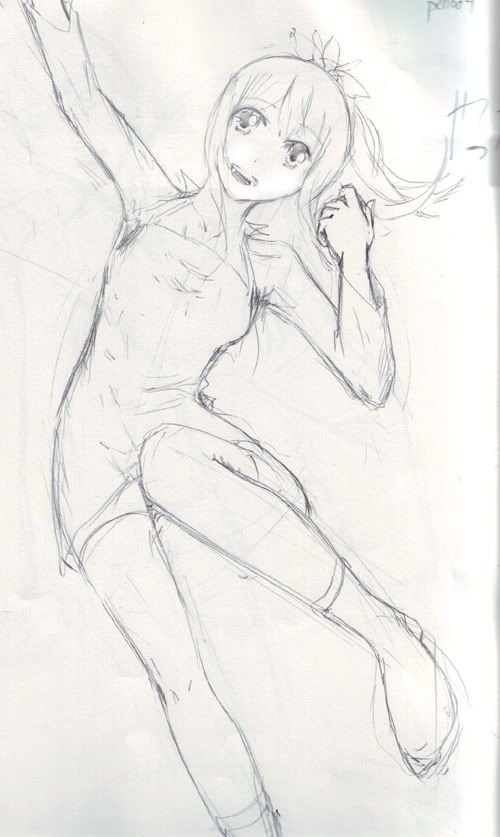 The full image can't scan in without having to piece it together, but here's a snippet! She's supposed to say "Yatta!"
More to come later. :'> Thanks for viewing!